True, many guests enjoy and rave about the buffet breakfast at chiba restaurant of amba Taipei Ximending. That's not good enough for us though! So, we are adding another local twist and a delightful nectar to the hearty fare.
sticky rice rolls
Enjoy sticky rice rolls or "fantuan", a Taiwanese breakfast favorite, freshly prepared with 12 ingredients for you to choose from:
Fried crullers or "youtiao"

Dried pork floss

Dried fish floss
Dried radish pickles
Taiwanese marinated eggs
Chili fish with almonds
Kimchi
Salted vegetable pickles
Tuna
Sausage
Peanut powder
Wasabi fumi furikake (rice seasoning)
raw honey
Get an energy boost from our all-natural honeycomb, dripping with tasty raw honey, at the buffet. It goes great with many breakfast items from waffles to toast and contains high nutritional benefits.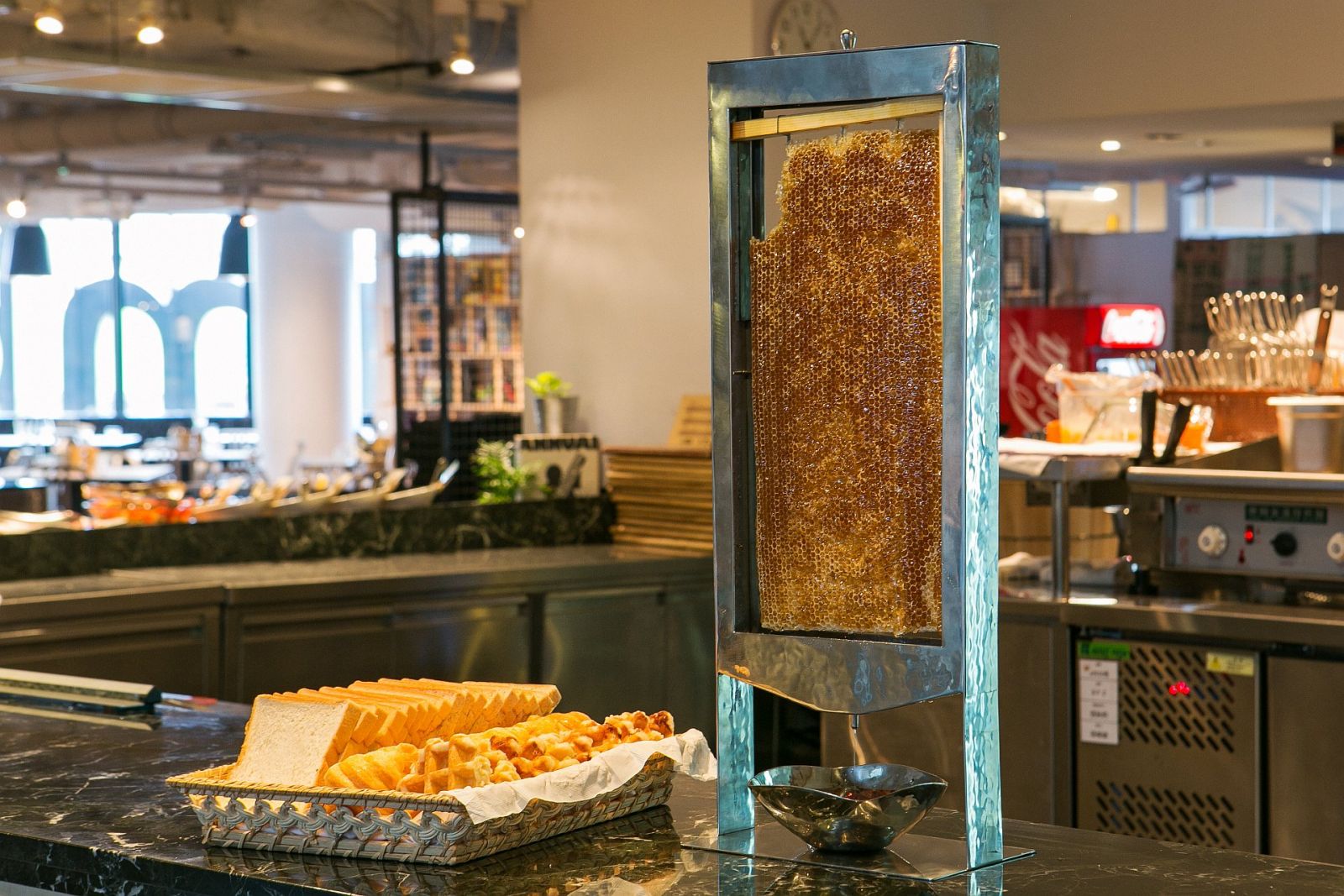 Tips:
It's best to enjoy honey without heating. When heated, honey's aromas, yeast and enzymes which are responsible for activating vitamins and minerals in the body system are partially destroyed.
Please do not give honey to babies under 12 months old, as their intestinal tract is not mature enough to prevent the growth of Clostridium botulinum, which is often found in honey.
book now
Come and indulge in chiba's exciting morning fare! chiba's buffet breakfast is available daily from 6:30 am to 10:00 am
Adults and children aged 13 or above: TWD420 per person
Children aged 6 to 12: TWD280 per person
Children aged 0 to 5: free
All prices are subject to 10% service charge.
Enjoy extra savings when you book your room with breakfast - book now! Or call our events team on +886 2 2375 5171 extension 2313 to book a table for your next breakfast meeting.